Keith Davidson Promoted to Chief Customer Officer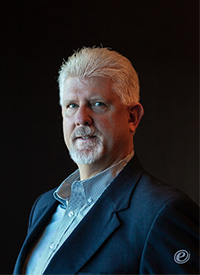 EOI Service Company is pleased to announce the promotion of Keith Davidson to Chief Customer Officer effective immediately.
In this new role, Keith will continue to oversee the Benefit Support Center (BSC), placing an increased focus on the end-user experience. He will work closely with our internal and counselor teams to develop and execute processes that result in consistent high-touch, educational, and meaningful individual experiences for employees.

Keith joined EOI in 1986 as a benefit counselor, later moving to the position of Account Executive and, most recently, Senior Vice President and Director of Benefit Support Center Operations. Keith has been an integral part of the company and is responsible for its growth and success through the establishment and expansion of the BSC.

We are thrilled to have Keith in this new position at EOI. His elevation to the role of Chief Customer Officer is in recognition of both the contributions he has made to EOI in the past, as well as the important role he will continue to play in EOI's future success.
Back To Blog